We're now affiliated with the following companies.

Simply click on their logo and you'll be taken to their site.
Check back often for new additions!
---
Care.com is the world's largest online marketplace for finding and managing family care with more than 13.3 million members across 16 countries. They help families address their particular lifecycle of care needs, which includes child care, senior care, special needs care, pet care, tutoring and housekeeping.
Families with Special Needs children face daily issues in helping their children function in the real world. Fun and Function offers products to help them. You can search by age, diagnosis, solution and budget for items that can benefit your child.
Dash and Dot are real robots that every child can program using coding languages we invented for the young minds. Dash and Dot cost a mere fraction of existing robotics kits, and with the ease of use of a toy, Dash and Dot turn robotics into every child's play.
French Toast Official School Wear™ is America's leading brand of school uniform. Since 1958, their company has provided families with quality children's wear and boys and girls school uniforms at great prices. Their selection of uniform styles and sizes is second to none, from toddler size uniforms through young adult, French Toast carries over 6,000 individual colors, styles and sizes in stock, all year round!
CustomInk is an innovative website that enables people to design and order custom decorated products such as printed t-shirts and embroidered caps for their groups and events including student groups, bands, small businesses, corporations, family reunions, and more.
They are a specialty store with a collection of expert-tested, certifiably fun ways to build better brains. There are products for aging baby boomers, children with ADHD, as well as for those who want get the most out of the world's smartest supercomputer: the brain.
Established over fifteen years ago, BookByYou.com is the world's largest provider of personalized novels and ebooks, specializing in full-length romance, mystery, classic, teen and children's novels. Their books are full-length novels with a full-color cover that can also be personalized with a customer's photo and name.
Chichi Mary is a US-based online kids clothing boutique offering a collection of girl's dresses, shoes and accessories from around the globe. Their team is regularly present in the biggest kids fashion show events around the world and the brands we carry are usually available in boutiques only, making each piece of clothing more special.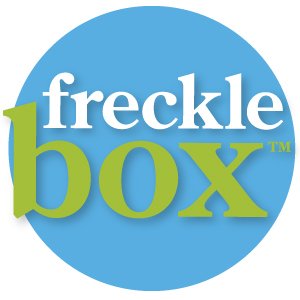 Frecklebox is on a mission to educate and entertain with personalized children's books and other unique gifts for kids. Frecklebox uses a child's name to customize lunch boxes, books, growth charts, posters, puzzles and much, much more!
Pley is the leading toy rental company. Pley helps smart parents save money, reduce clutter and help the environment, while raising brighter kids. Once they've finished playing with their toy, they can simply swap it out for a different toy.
Imagine Toys is a specialty toy store guided by a mission of providing quality toys that encourage children to use their imaginations. They're picky about the toys we select and strive to offer unique toys and accessories that are fresh and different from what you might find at a mass-market toy store.
Little Passports delivers a travel adventure right to your door! Choose from the Early Explorers (ages 3-5), the World Edition (ages 6-10), or the USA Edition (ages 7-12). They'll receive letters, souvenirs, pop-out models, activities, stickers and more. Inspire a life-long interest in travel, language and world cultures with Little Passports!
Mixbook is the easy and fun way to make completely customizable photo books, cards, and calendars on the web – for free. With Mixbook, you aren't limited to static pre-designed templates – our powerful design software gives you the freedom to lay out and design your creations to your heart's content.
Steiff is the world's oldest plush manufacturer founded in Germany in 1880. Their Child, Baby and Collectible product segments are made with finest quality materials. They are especially proud of the Steiff Child/Baby Collection! They are meticulously tested for safety to make sure the products are environmentally friendly and free of any harmful substances or allergens.
Parties are special and the pinatas used in parties should be just as special. Their focus on Pinatas.com is to create pinatas exactly the way their customers want them. Not the typical pinatas anyone can find in a big box retailer or party store for $15, but a custom made pinata. Their custom pinatas are much larger, more special, with more detail and can be made according to your wishes.
Green Kid Crafts delights over ten thousand kids across North America each month with fun, creative and eco-friendly craft and STEM activities (science, technology, engineering, and mathematics), delivered right to their door. Every month's Discovery Box is packed with 3-4 unique and engaging activity kits designed to foster a child's creativity and confidence while helping to raise the nation's next generation of creative leaders.
The Ultimate Green Store is your one-stop green shopping destination for home, office and everyone in the family! As the ultimate web-based destination for eco-conscious shoppers, the Ultimate Green Store provides a collection of the finest green products in hi-demand categories such as home and garden, office, baby, kids, pets, bath and beauty, clothing, bags, gifts and solar products!
Janie and Jack shops offer classic children's clothing rich in fabric, design and detail for girls and boys up to size 12 online. Heirloom-quality looks feature finely-crafted details such as hand-embroidery, hand-smocking and special prints.